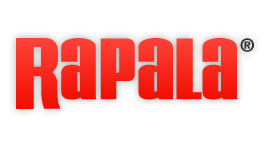 The Aurora Bassmasters are pleased to announce that Rapala Canada has signed on as a sponsor of the 2015 BPS Lake Simcoe Open, hosted by the Aurora Bassmasters. The tournament will take place on Saturday October 24th in Orillia when up to 100 teams will compete on the trophy bass waters of Lake Simcoe and Couchiching.
About Rapala/Normark Canada Ltd.
Rapala/ Normark is a leading fishing tackle company and the global market leader in fishing lures, treble hooks and fishing related knives and tools, operating in 38 countries around the world. Canadian bass anglers rely on a wide variety of Rapala lures and locally in Lake Simcoe competitors of the BPS Lake Simcoe Open have brought in some outstanding bags of bass thanks to Rapala. "We are very pleased to have Rapala back on board as a sponsor and really appreciate their contribution to ensure the success of our event," said David Meadows, president of Aurora Bassmasters. Rapala Canada will provide 5 packages that each contain 10 new Rapala Shadow Raps along with other items totaling over $1,100 per package. These will be randomly awarded to 5 teams not placing in the top ten at the  2015 BPS Lake Simcoe Open Tournament.  "It's unique contingency prizes like this, that helps make this tournament so special and we know that several BPS competitors who may not be in the winner's circle will appreciate "The Shadow Rap Hidden Giveaways " concluded Meadows.
ON LINE REGISTRATION OPEN:
On Line registration continues until midnight September 30th.  The Aurora Bassmasters have put into place a new and improved on-line, secure registration process thru PayPal, that will enable anglers to sign up and register easily at www.simcoeopen.com .  This system will automatically detect when payment is received, and therefore at the same time allow the club's tournament committee to assign a team number, based on date and time of entry. "The sooner anglers pay and register, the lower their team number will be", said Meadows. Team Number one will be allocated to the last year's winners - Taro Murata and Paul Castellano. They won $10,000 plus an additional $2,000 for the Minn Kota/Humminbird contingency award and $500 from Shimano.
 Early Bird Entries Strongly Encouraged:
Thanks to continued support from our generous sponsors,  Early Bird entry fees will remain unchanged at $380 per two person team; plus $20 (mandatory) for the Big Fish pot. There is a 2% admin/processing cost for Pay Pal users).The organizing committee of the 2015 Bass Pro Shops Lake Simcoe Open are committed to full fields and maximum exposure for anglers and sponsors alike. "Not only will we continue to provide outstanding payouts, but we plan to bring back some of the unique incentives and outstanding grab bags that brought so much excitement to this event," said Meadows. All registered anglers whose payment is secured prior to the September 15th early bird deadline are eligible for this draw. Those teams registering between September 16- and September 30th (when registration closes) will not be eligible for the early bird draw. Entries will not be accepted after that date nor at the pre-tournament meeting on the evening of Oct 23rd.  
 Teams can also mail in their completed entry forms and payment by cheque, made out to the Aurora Bassmasters c/o BPS Lake Simcoe Open, 203 Beach Rd. Keswick, ON. L4P 2L8. Those who elect to pay by cheque (no drop offs permitted) will have to wait for their cheque to clear before they are assigned a team number.
The annual Bass Pro Shops Lake Simcoe Open, hosted by the Aurora Bassmasters has long set the bar for BIG BASS WEIGHTS  in Canada. As well as the great paybacks, one of the key reasons anglers keep coming back is the world class trophy bass fishery of Lake Simcoe.  In 2010 this tournament set the all time Canadian record for the heaviest five bass ever weighed in during a Canadian bass tournament at 31.5 pounds. That same year, an 8.05 pound monster smallmouth was weighed in that also set a Canadian record for the heaviest single bass ever weighed in during a tournament in our country!
In the coming weeks and months, the organizing committee will announce additional sponsorship in order to maintain exceptional paybacks and incentives that are unique to this event. Updates will be posted regularly. For more information and to obtain a 2015 application form please visit www.simcoeopen.com
Anglers are reminded that all correspondence will be complete by email ... and in previous years, some applications had email addresses and names that were very difficult to decipher.  Organizers therefore urge anglers to please print clearly on the application form.

To learn more about the Aurora Bassmasters, please visit: